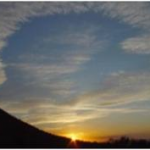 What are you going through right now?  Everyday new opportunities arrives that impact our lives in many ways.  I believe that God uses everything to draw us closer to him.  Let's face it, most of us would pray less if everything was going well.  Trials and tribulations demand that we get on our knees and talk to our heavenly father.
Whatever you are going through, remember,  " God will never leave you nor forsake you." Hebrews 13:5 God will use the problems you are facing to take you to higher level in him.  God has a plan for your life " the steps of a good man are order by the Lord, and he delights in his way." Psalms 37:23  God is shaping you into the person he envisioned you would be before you were born. " Before you were in formed in your mother's womb, I knew thee." Jeremiah 1:5
Have you recognized God in the middle of everything you are facing right now?  Click to continue…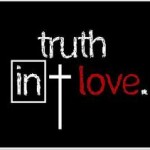 I read a bumper sticker that read " Budha, he won't threaten you with hell."  God has given everyone a free will to accept or reject Him.  "This day I call heaven and earth as witnesses against you that I have set before you life and death, blessings and curses. Now choose life, so that you and your children may live" Deuteronomy 30:19″
It's interesting that people think God is threatening them because he tells them the truth.  God does not threaten anyone, he simple wants us to have all the facts so that we can make the best decision possilbe.  Then you will know the truth, and the truth will set you free." John 8:32   Click to continue…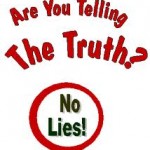 When presented with confrontation do we dare to lie to our spouse or tell them the truth?   lying to your spouse is not always just in what we say, it is also in what we do not say.  A secret, is just a lie you haven't told yet!  The mere fact that you have a secret, says that you do not feel  comfortable telling the truth.  If you do not feel comfortable telling the truth when you are confronted you will more than likely lie about it.  Today I want to talk to you about being 100% naked before your spouse.  I mean, giving yourself permission to share the good, the bad, and the ugly with them.  Click to continue…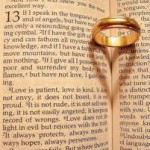 Do you know your place in your marriage?  Ouch, did I say place? I sure did.  Do you know your place in your marriage.  Yes there is a specific role the husband and wife are expected to play.  Many married couples debate what the role of the husband and wife should be, but those of us who are Christians have the word to direct us.  There is no need for us to argue or struggle our way through our marriage.  God has left instructions for the way marriage should operate in his word.   But what makes our marriage any different from unbelievers, if we do not apply the word of God to our lives?  The Lord says" Faith without works is dead." (James 2: 14-26) That means that if we are not living what we believe, than we cannot be Christians, for the mere meaning of the word Christian means to be followers of Christ, which basically means to be Christ-like.  Click to continue…

What are you going to do with the life you have left?  You have the right to decide how your story ends.  Yes you may have made some bad decision that have cause you a setback in your life, but your life isn't over yet.  So, I ask you, what are you going to do with the life you have left?   God has given each of us a life and a free will to live as we please.  Granite he would like us to live our lives worshiping him and ultimately you will only have true joy if you do worship him.  Click to continue…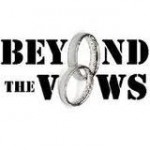 Your perspective on marriage before entering into it is very important, because the attitude that you have towards marriage sets the tone of your relationship with your spouse.  The couples we are exposed to before we say "I do"  help to shape the way we perceive marriage.  If you were around people who enjoyed marriage, chances are their enthusiasms  gave you something to look forward to when you got married.  
Being exposed to happy couples will help you in your marriage,  by encouraging you to strive harder at making your marriage better.  When you are able to witness couples that are genuinely happy, you realize that having a good marriage is definitely possible.  If you view marriage as a blessing you are more apt to work at it when things are not ideal.  Click to continue…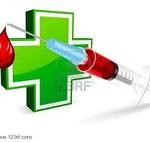 When you have found someone you want to spend the rest of your life with, life changes.  You begin to see the world as a wonderful place.  The possibility of anything remotely bad happening to you is the farthest thing from your mind.  Some people are able to enjoy this phase of their relationship without any interruptions.  Some have been forced out of their blissful life without choice, because they have contracted an STD from their partner.    
If you are considering getting married I would advise you to get a blood test done.  There was time when it was a requirement by law for each person to get a blood test done before getting married.  This was to make sure that each person knew the health risk involved in getting married. Click to continue…
You may be in a situation where you are married to someone who is seemly unlovable.  God says "But I say unto you, Love your enemies, bless them that curse you, do good to them that hate you, and pray for them which despitefully use you, and persecute you;  Matthew 5:44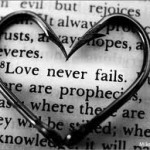 It may be hard to show them love but people who are angry and bitter need love the most.  They are frustrated and don't know how to deal with their problems.  Encourage them by loving them even though they don't deserve it.  "Love covers a multitude of sins" 1Peter 4:8  Which simply means that love allows you to look pass your love ones faults and find their needs. Click to continue…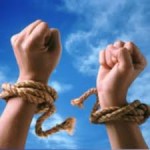 In response to my previous post, Have the Last Word, here is a continuation of that blog.  Quite a few people thank me for the way I spoke about handling addictions.  I want to first say, it's only by the GRACE OF GOD that I have never been addicted to anything.  I say that because it's NOT that I have never tried anything, but because God has never allowed me to become addicted, he has another plan for my life.   I believe that everything we experience God will use to help us in our walk with him,  in such a way that we can bring others to Christ,  because they will be able to relate to us. 
In my blog, Have the last word, I use the example of praying for your spouse's addiction as if it were your own, because it is.  When we get married, God says that we become one.  After hearing a couple give their testimony of how they defeated the addiction that was plaguing  their marriage, I simply shared it with you.  And like many of you, I too was blessed by their testimony. Click to continue…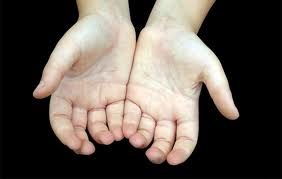 Ask someone how you can be a blessing to them today.  Or if you see someone in need,  just help them.  However you can help someone, as Nike would say "Just do it"  Become a giver and watch the Lord bless you.  The Lord says  " Do not be deceived: God cannot be mocked. A man reaps what he sows." Galatians 6:7  this applies for both the good and the bad things we do.  I know God's word is true.  Click to continue…